Cinema all-nighter

The Godfather All-nighter
In tribute to Francis Ford Coppola,
Lumière Award 2019
At the Halle Tony Garnier
Saturday, October 19 at 8:30pm
20 € / 17 € accredited members and students
> Purchase tickets




Every year, 5,000 moviegoers from all over France descend on Lyon to participate in the Lumière festival's big all-nighter at the Halle Tony Garnier. The concept: an entire night of cinema with entertainment.
This year, in honor of Francis Ford Coppola, to receive the 2019 Lumiere Award, and for the thrill of seeing this momentous saga on the big screen, Lumière brings you a marathon Godfather night from 8:30pm until dawn. With a beer bar, pasta, a makeshift dormitory behind the screen and free breakfast, an awesome atmosphere is guaranteed!
Our thanks to Paramount and Park Circus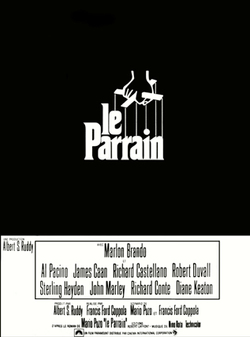 The Godfather
by Francis Ford Coppola, United States, 1972, 2h55
starring Marlon Brando, Al Pacino, James Caan, Diane Keaton,
Robert Duvall, Sterling Hayden, Talia Shire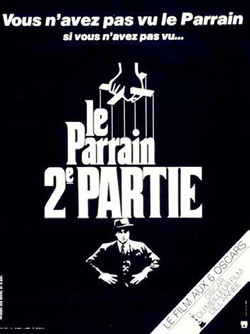 The Godfather: Part II
by Francis Ford Coppola, United States, 1974, 3h20
starring Al Pacino, Robert De Niro, Robert Duvall, Diane Keaton, Talia Shire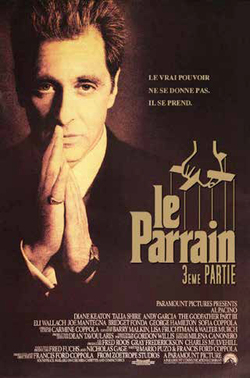 The Godfather: Part III
by Francis Ford Coppola, United States, 1990, 2h40
starring Al Pacino, Diane Keaton, Andy Garcia, Talia Shire, Bridget Fonda, Sofia Coppola











About The Godfather Trilogy (1972-1990)
From the suburbs of Ellis Island, where young Italian immigrant Vito Corleone arrives in 1900, to Palermo at the dawn of the 21st century, through the New York gangs, Las Vegas, the Sicilian countryside and the Vatican, you are cordially invited to break bread with the Corleone family.
It is hard to imagine a trilogy more legendary than The Godfather. An exhilarating combination of classic and contemporary cinema (featuring the encounter between revered giant Brando and actors who will become the biggest stars of the late 20th century: Al Pacino, Robert De Niro, Diane Keaton, James Caan and Robert Duvall), this cinematographic marvel of over nine hours, a film of a rare coherence and unparalleled virtuosity, has remained an important anchor in American popular culture. At once a Greek tragedy, a historical saga and a family chronicle, it takes us deep into the mysterious and intriguing world of the Italian-American mafia and its grand New York families.
With nine Oscars and worldwide audiences of millions, this magnificent work, set to stunning visuals by iconic New Hollywood cinematographer Gordon Willis and epic music by Nino Rota, which remains among the most famous in the history of cinema, results in a masterpiece of enduring and powerful significance.
---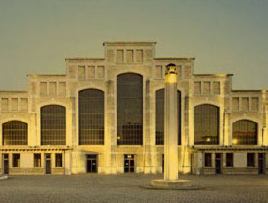 The Halle Tony Garnier
An exceptional cinema experience.
During the Lumière festival, the Halle Tony Garnier, Lyon's biggest entertainment venue, transforms into one of the most impressive movie theaters in the world, boasting a gigantic screen, majestic acoustics and a singular atmosphere for a total cinematic experience.
20, place des Docteurs Charles et Christophe Mérieux
69363 - Lyon
Metro Line B- Stop Debourg
Tram T1 - Bus n° C22 -
Stop Halle Tony Garnier
Bus n° C7 - Stop Place Docteurs Mérieux
Vélo'v (rental bikes) stations:
7013 - Halle Tony Garnier
7046 - Place de l'Ecole
7012 - Place des Pavillons
7005 – Debourg/Jean Jaurès
7007 - Farge/Ayasse
7049 - Cité Scolaire Internationale