Closing Ceremony
Apocalypse Now Final Cut


in the presence of


Francis Ford Coppola

The masterpiece by
Francis Ford Coppola, in his presence!


At the Halle Tony Garnier
Sunday, October 20 at 3pm
Prices: 20 € / 15 € for accredited members
(purchases limited to four tickets per person)

> Purchase tickets

The Lumière festival will present the new 4k restoration of Apocalypse Now in the Final Cut 2019 version by Francis Ford Coppola, in his presence at the Halle Tony Garnier!



Forty years after the release of the original movie and eighteen years after the release of the Redux version, Francis Ford Coppola presents Apocalypse Now Final Cut, a new and previously unseen version of his work. Restored for the very first time from the original negative in 4K, it constitutes the most accomplished version, according to the filmmaker.
Restoration by American Zoetrope, Pricel and StudioCanal
Our thanks to Pathé and Paul Rassam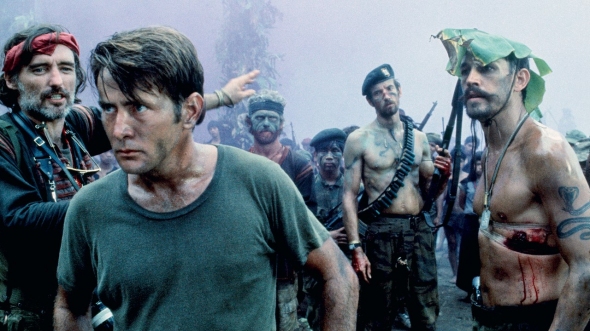 Apocalypse Now, a staggering and personal adaptation of Joseph Conrad's short novel, Heart of Darkness, has left its mark on the history of cinema with its scale, beauty, and power, along with the intrigues regarding its origins, filming and release, amounting to one of the greatest cinema opuses of the 20th century.

At the end of a five-year development phase of an epic and notorious shoot in the heart of the Philippines jungle - in addition to a budget that will double during the course of production, leaving the director on the brink of ruin, Francis Ford Coppola decides to present his work in Cannes in the spring of 1979. The film ends up taking home the Palme d'Or in a tie with Volker Schlöndorff's The Tin Drum. Since that era, Apocalypse Now has been continuously reworked, while its reputation has never ceased to expand.

"When [upon the film's 40th anniversary] I was asked what version I wanted to show, I found the 1979 version too abrupt and the Redux edition too long, so I refined the movie to the point where it became, to me, the perfect version. The audience will be able to see, hear and feel this film as I have always dreamed, from the first explosion to the last moan." -Francis Ford Coppola.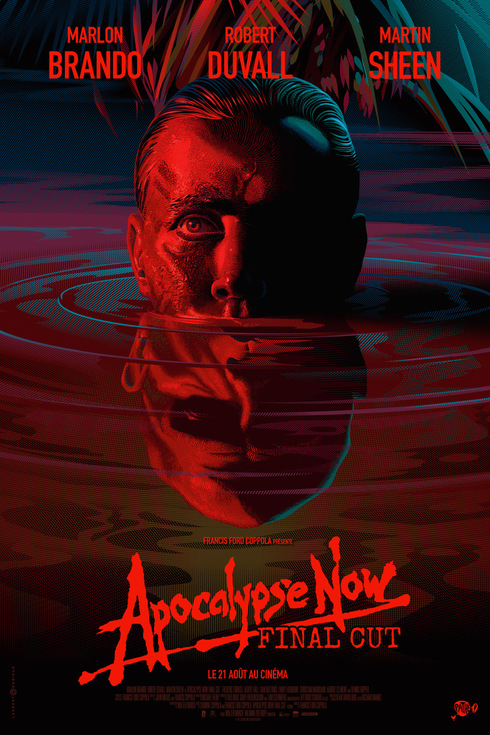 Poster created by Laurent Durieux for the rerelease of Apocalypse Now.