Lumière 2019 :
Cinema in the entire metropolis of Lyon

The Lumière festival 2019 is coming to 22 movie theaters of the metropolis! We intend to share the cinema in all its forms, making it accessible to everyone, everywhere. Screenings, exhibitions, encounters with festival guests, film conferences and family workshops are all opportunities to get to know the history of cinema all around Lyon.

Here is the detailed program of all the festivities in the metropolitan area of Lyon!


BRON

A Heart in Winter by Claude Sautet (1992, 1h45)
Sunday, October 13 at 6pm
In the presence of Daniel Auteuil

Rumble Fish by Francis Ford Coppola (1983, 1h34)
Tuesday, October 15 at 8:30pm
In the presence of Régis Wargnier

Risky Business by André Cayatte (1967, 1h45)
Thursday, October 17 at 2:30pm
In the presence of Clovis Cornillac

The three screenings will be held at Cinéma Les Alizés, 214 Avenue Franklin Roosevelt, 69500 Bron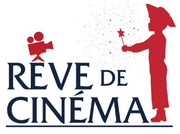 Like every year,

the Lumière festival is teaming up with Rêve de cinéma

to bring the cinema to hospitalized children.
Hôpital Femme-Mère-Enfant
/ BRON
Wednesday, October 16 at 3pm
KIDS' MOVIE
15h CHARLOT ! The Immigrant by Charlie Chaplin (24min)
Followeb by The Floorwalker by Charlie Chaplin (28min)
Followeb by The Adventurer by Charlie Chaplin
In the presence of Aure Atika

With the support of BNP Paribas



CALUIRE ET CUIRE

We Are All Murderers by André Cayatte (1952, 2h11)
Thursday, October 17 at 8:30pm
Le Méliès, 67 Chemin de Vassieux, 69300 Caluire-et-Cuire

Swords of Blood by Philippe de Broca (1962, 1h56)
Saturday, October 19 at 8:30pm
In the presence of Philippe Le Guay
Ciné Caluire, 36 Avenue du Général de Gaulle, 69300 Caluire-et-Cuire

Movie poster exhibit: The cinema of Daniel Auteuil
September 30 to October 20, 2019
Multi-media library Bernard Pivot, Place du Docteur Frédéric Dugoujon 69300 Caluire-et-Cuire
Free admission




CHARBONNIÈRES-LES-BAINS

M*A*S*H by Robert Altman (1970, 1h56)
Saturday, October 19 at 8pm
In the presence of Eric Lartigau
Alpha Cinéma, 24 Avenue Lamartine, 69260 Charbonnières-les-Bains


CORBAS

Memories of Murder by Bong Joon-ho (1969, 2h11)
Tuesday, October 15 at 8pm
En présence de Jacques Gerber
Le Polaris, 5 Avenue de Corbetta, 69960 Corbas


CRAPONNE

One from the Heart by Francis Ford Coppola (1981, 18h)
Sunday, October 13 at 6pm
In the presence of Monia Chokri
Espace Culturel Eole, 16 Rue Centrale, 69290 Craponne


DARDILLY

Stagecoach by John Ford (1939, 1h36)
Sunday, October 13 at 5:30pm
In the presence of Jean Ollé-Laprune
Ciné Aqueduc, 59 Chemin de la Liasse, 69570 Dardilly


DÉCINES

The Outsiders: The Complete Novel by Francis Ford Coppola (1983, 1h55)
Wednesday, October 16 at 2pm
In the presence of Jean-Paul Salomé

Amores Perros (Love's a Bitch) by Alejandro González Iñárritu (1969, 1h58)
Thursday, October 17 at 8pm
In the presence of Gael García Bernal


Both screenings will be held at CinéToboggan, 14 Avenue Jean Macé, 69150 Décines-Charpieu


ECULLY
Before the Deluge by André Cayatte (1954, 2h20)
Saturday, October 19 at 5pm
In the presence of Marina Vlady

Ecully Cinéma, 21 Avenue Edouard Aynard, 69130 Écully


FRANCHEVILLE
Film conference on Francis Ford Coppola by Fabrice Calzettoni, featuring many movie clips.
Wednesday, October 16 at 6pm
Free admission, reservations recommended at +33 (0)4-3723-6837 or mediatheque@mairie-francheville69.fr

Tucker: The Man and His Dream by Francis Ford Coppola (1988, 1h51)
Wednesday, October 16 at 8:30pm
In the presence of Rebecca Zlotowski

Movie poster exhibit: The cinema of André Cayatte
From September 13 to October 19, 2019
Free admission

L'IRIS - Theater and multi-media library,1 Montée des Roches, 69340 Francheville


MEYZIEU
The Well-Digger's Daughter by Daniel Auteuil (2011, 1h49)
Wednesday, October 16 at 8pm
In the presence of Karine Silla

Ciné-Meyzieu, 27 Rue Louis Saulnier, 69330 Meyzieu


MIONS
The Outsiders: The Complete Novel by Francis Ford Coppola (1983, 1h55)
Tuesday, October 15 at 8pm

Ciné'Mions, Place Jean Moulin, 69780 Mions


NEUVILLE-SUR-SAÔNE
The Godfather by Francis Ford Coppola (1972, 2h57)
Wednesday, October 16 at 8pm
In the presence of Tony Gatlif
Cinéma Rex, 4 Avenue du 11 Novembre, 69250 Neuville-sur-Saône

Film-conference on Francis Ford Coppola, by Fabrice Calzettoni, , featuring many movie clips.
Friday, October 11 at 7pm

Free entry, subject to availability
Multi-media library Jacques Brel, Place Villeroy, 69250 Neuville-sur-Saône




PIERRE-BÉNITE
Tucker: The Man and His Dream by Francis Ford Coppola (1988, 1h51)
Thursday, October 17 at 8pm
In the presence of Karine Silla
Cinéma MDP, 4 Place Jean Jaurès, 69310 Pierre-Bénite


RILLIEUX-LA-PAPE
M by Fritz Lang (1932, 1h50)
Thursday, October 17 at 8pm
In the presence of Ludivine Sagnier

Movie poster exhibit: The cinema of Francis Ford Coppola
From September 20 to October 20, 2019
Free admission

Ciné-Rillieux, 81 bis Avenue de l'Europe, 69140 Rillieux-la-Pape


SAINTE-FOY-LÈS-LYON
The Cotton Club by Francis Ford Coppola (1984, 2h07)
Tuesday, October 15 at 8pm

5 Fingers by Joseph L. Mankiewicz (1952, 1h48, en 35 mm)
Wednesday, October 16 at 8pm
In the presence of Philippe Le Guay

Justice est faite d'André Cayatte (1950, 1h47)
Samedi 19 octobre à 18h
In the presence of Jean-Paul Salomé

The three screenings will be held at Ciné Mourguet, 15 Rue Deshay, 69110 Sainte-Foy-lès-Lyon


Saint-Genis-Laval
The Conversation by Francis Ford Coppola (1974, 1h54)
Wednesday, October 16 at 8pm
In the presence of Samuel Blumenfeld

Ciné La Mouche, 8 Rue des Ecoles, 69230 Saint-Genis-Laval


Saint-Priest
Mississippi Burning by Alan Parker (1988, 2h08)
Thursday, October 17 at 8pm
In the presence of Jean-Paul Salomé

Cinéma Le Scénario, Place Charles Ottina, 69800 Saint-Priest


Tassin La Demi-Lune

Tetro by Francis Ford Coppola (2009, 2h07)
Thursday, October 17 at 8:30pm
In the presence of Amira Casar

Cinéma Le Lem, 62 Avenue du 8 Mai 1945, 69160 Tassin-la-Demi-Lune


VAULX-EN-VELIN
Snowpiercer by Bong Joon-ho (2013, 2h05)
Monday, October 14 at 8pm
In the presence of Géraldine Nakache

Pathé Carré de Soie, Shopping and leisure center Carré de soie, 69120 Vaulx-en-Velin


VÉNISSIEUX
The Towering Inferno by John Guillermin (1974, 2h45)
Wednesday, October 16 at 8pm
In the presence of Anthony Bobeau

Bizarre, Bizarre by Marcel Carné (1937, 1h34)
Thursday, October 17 at 2:30pm
In the presence of Eric Guirado

Cinéma Gérard-Philipe, 12 Avenue Jean-Cagne, 69200 Vénissieux


VILLEURBANNE
Okja by Bong Joon-ho (2017, 2h01)
Sunday, October 13 at 7pm
In the presence of Gérard Krawczyk

Night of the Living Dead by George A. Romero (1968, 1h36)
Monday, October 14 at 8:30pm
In the presence of Serge Bromberg and Claude Mouriéras

Both screenings will be held at Cinéma Le Zola, 117 Cours Emile Zola, 69100 Villeurbanne

Meet Bérénice Bejo
Saturday, October 19 at 6pm
Free admission

Maison du Livre de l'Image et du Son, 247 cours Emile Zola, 69100 Villeurbanne