The village bookshop


Located in the heart of the festival Village, the bookshop will open its doors on Friday, October 11 and will remain open daily during the festival from 10:30 am to 9 pm.

Between two screenings or during a stroll in the village, stop by to explore various themes- just like at a bona fide bookstore. This year, more than 500 titles are available.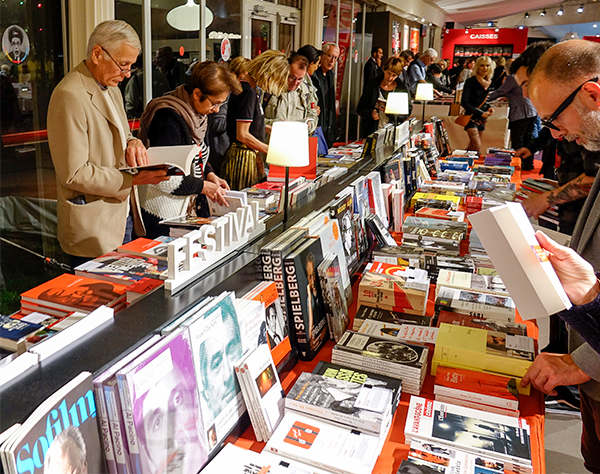 © Institut Lumière / Photo Sandrine Thesillat - Jean-Luc Mège Photographies
To extend your festival enjoyment, the 2019 Lumière program is naturally in the spotlight, from Francis Ford Coppola to André Cayatte, from Forbidden Hollywood gems to big classics in black and white, there are a plethora of works this year featuring celebrated personalities, be they actors of filmmakers.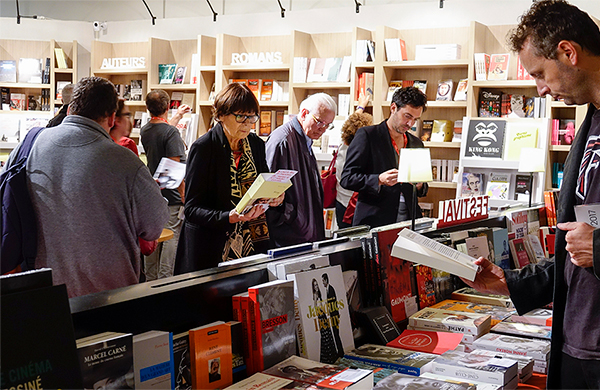 © Institut Lumière / Photo Sandrine Thesillat - Jean-Luc Mège Photographies

Travel from the USA with Francis Ford Coppola and Frances McDormand, to Europe with André Cayatte, Marco Bellocchio, Daniel Auteuil and Marina Vlady, adding Asia, Mexico, England and many other destinations to your cinema itinerary. The bookshop proposes this trip around the world through biographies, photo albums and critical analyses.

For those who love reading about films as much as seeing them, a section brings together works adapted for the big screen and featured at Lumière 2019. A Bag of Marbles, The Bridge on the River Kwai, The Wizard of Oz, Pierre and Jean, The Night of the Hunter, A Trap for Cinderella… keep an eye out for these literary pearls.

Check out the selection of cinema magazines to immerse yourself in all the latest news on movies and film passion, like Positif, Cahiers du cinéma, Jeune Cinéma, La Septième Obsession, Revus & corrigés… You can also peruse back issues of Positif to dive deeper into the dossier of themes of this renown cinema review born in Lyon.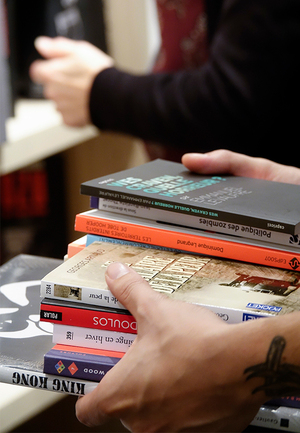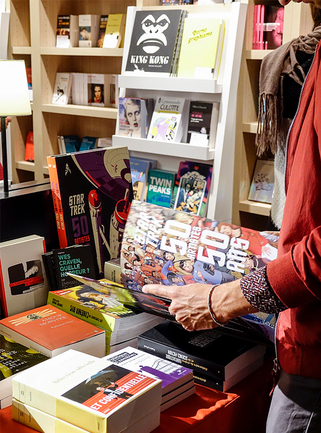 © Institut Lumière / Photo Sandrine Thesillat - Jean-Luc Mège Photographies


Finally, for our mini film buffs and young readers, the youth section proposes graphic novels and books that tell the story of cinema, its secrets of production and History. There are also activity books or short stories to learn more about the big names in the cinema universe.
Top billing goes to new beautiful coffee table books, from classic editions to underground finds. And like every year, there will be no shortage of discoveries and surprises!
Opening hours:
Opens on Friday, October 11 during the launch party at 7pm
From Saturday 12 to Sunday 20 October, 10:30am to 9pm