Accreditations
It's the best way to discover the festival at the best price.
The Lumière festival will be held in Lyon and its metropolis from October 12 to 20.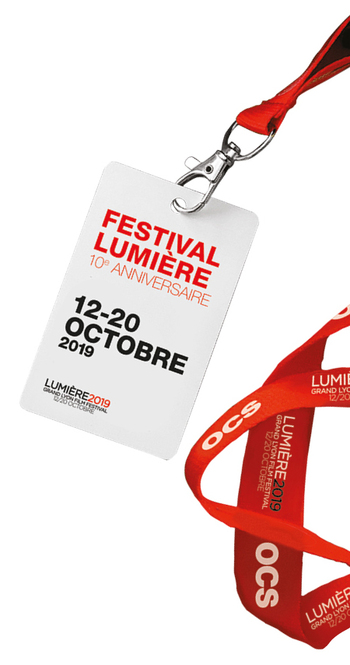 Sign up for our newsletters and follow us on social media, since new announcements will be made in the coming days. Public accreditations are already available and reservations will soon be possible!
> Purchase
Which is right for you?
ACCREDITATION 2019 (18€)
• Complimentary catalog
• Free screenings
• Reductions on all screenings and events
• Advantages during the festival
• Personalized advice

• 20% off all menu items at the Grand Café des Négociants & Le Petit Négo
ACCREDITATION
"DUO"

15€

ACCREDITATION
"UNDER 25"

Free (without catalog)
upon presentation of valid identity document
Ce site nécessite l'utilisation d'un navigateur internet plus récent. Merci de mettre à jour votre navigateur Internet Explorer vers une version plus récente ou de télécharger Mozilla Firefox. :
http://www.mozilla.org/fr/firefox