Village concerts
Come discover a different group every day!
From Friday, October 11th to Sunday, October 20th at 8pm.
Saturday October, 12 and Sunday October, 13 at 3pm.
Free and open to all.
> See the program

In partnership with



Big DVD market of the village
A must-visit spot, the ephemeral festival market offers no less than 4,500 DVD or Blu-rays, a prime opportunity to find rarities, special items or major classics, with a selection of films based on the festival program.


The cinema bookstore
The cinema bookstore boasts 500 + books: biographies, photo albums, and cinema magazines with a focus on works related to the Lumière 2019 lineup, so you can extend your enjoyment between screenings.
Radio Lumière
Programs - Guests – Live shows - 100 % film music
In the heart of the village, hosted by journalists, Radio Lumière broadcasts daily shows with guests, news flashes, and three big live shows per day from the village and the
Café des Négociants.




Beer bar and restaurant
A restaurant open all day long, to enjoy refreshments indoors or outside the its big terrace overlooking Lumière Park. Plus, an artisanal beer bar!
In collaboration with Serge Magner Traiteur and Les Fleurs du Malt.




New this year, the official store follows the daily programming thread and accompanies you for the main events: stands and street vendors (and in costume!) will join the evening movie theme with an enticing selection of books, DVDs and various items.

Also find the range of clothing related to the work of Francis Ford Coppola, and the poetic t-shirt of the 2019 edition, created by Charlotte Le Bon.


Information and box office
To buy your tickets and accreditations.

A We Love Cinema space, in partnership with BNP Paribas

In partnership with BNP Paribas.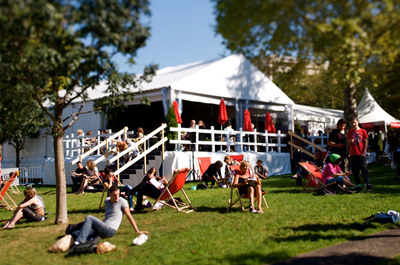 © Institut Lumière / Photo Loic Benoit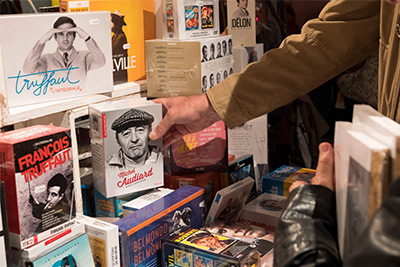 © Institut Lumière / Photo Sandrine Thesillat - Jean-Luc Mège Photographies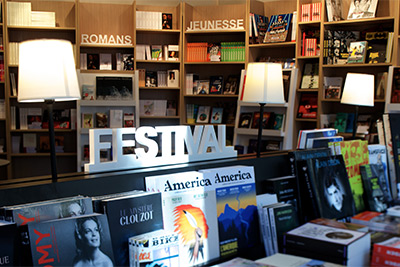 © Institut Lumière / Photo Loic Benoit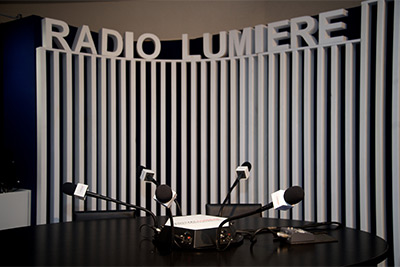 © Institut Lumière / Photo Loic Benoit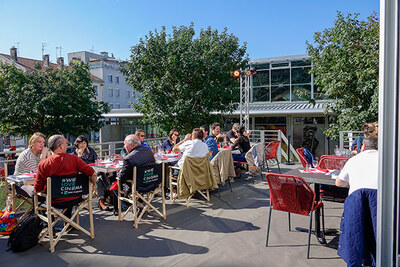 © Institut Lumière / Photo Sandrine Thesillat - Jean-Luc Mège Photographies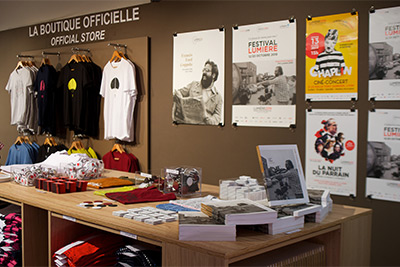 © Institut Lumière / Photo Loic Benoit